We've been dreaming of getting an English bulldog for the past few years and recently welcomed a new bulldog puppy into our home.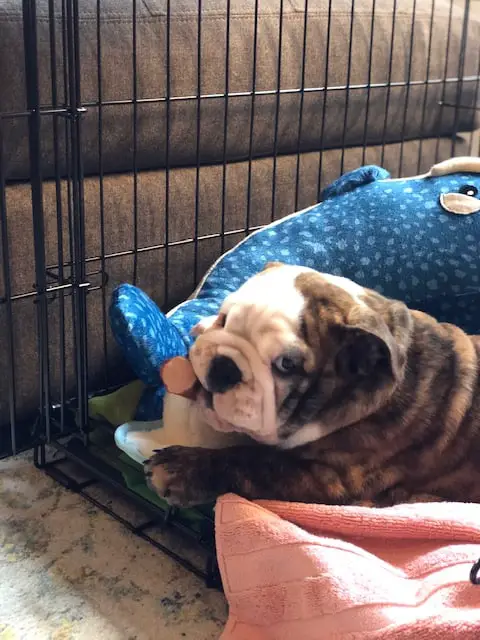 We've had the pleasure of sharing our home with a German Shepard, a Golden Retriever, and now an English bulldog.
As experienced dog owners, we know there is a lot to learn about any breed before bringing one home. And it was no different for us: before we got Ollie, we had a ton of questions.
As we started to answer these questions, we realized that what we were learning might be helpful to other prospective and current English bulldog owners. We enjoy building websites and figured why not share what we're learning—from our preparation for the puppy to our first-hand experiences with Ollie—with other bulldog enthusiasts who might have the same questions we do? Thus, The Bulldog Blog was born!
We're excited to continue to share about the English bulldog breed with you as we learn more about their habits and eccentricities. We're even more excited to share what we learn from our experiences with Ollie!